Defaqto
·
Haddenham
·
Flexible Remote
Enterprise Architect
Permanent | Salary up to £65k depending on experience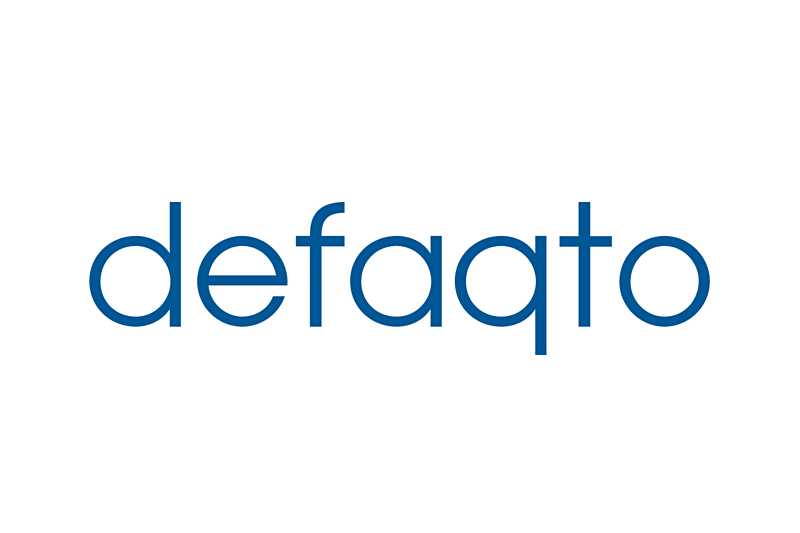 We're recruiting for an Enterprise Architect to join us on a permanent basis.  
In this role you'll work with the CTO and Head of Software Development & Application Support to develop and maintain an enterprise architecture plan for the business, focusing on the in-house developed software products as well as integrations with key business systems such as CRM.  You'll translate this 'blueprint' into a 5 year technology roadmap which delivers incremental business value, taking a pragmatic approach to deliver key architectural improvements alongside the product roadmap.

What you'll be doing 
Keep up to date with the latest developments in software architecture and development, with particular focus on data processing and analytics ('big data'), machine learning and natural language processing and cloud computing.
Present opportunities for adopting new technologies and processes to the IT leadership team and, with approval, lead R&D investigation spikes using the wider technical team to evaluate promising items in further detail.
Regularly educate and inform technical staff on new technologies and present the Defaqto view on each, explaining how we will adopt them in future or explaining the rationale for rejecting them.
Develop and maintain Defaqto's enterprise architecture strategy using a recognised framework (e.g TOGAF), building a holistic view of all technologies and systems within the business. wi
Work with the BA team and Head of Software Development & Application Support to provide high level design thinking and estimates for projects to support business prioritisation.
Work with senior stakeholders to construct a Technical Roadmap of software improvements and modernisation to future proof our products.
Work with technical leads to ensure that the design and execution of tactical projects is aligned to the enterprise architecture plan
Ensure metrics associated with architecture improvements are defined  captured allowing you to easily demonstrate the success of change. 
Ensure Senior management team aware of and supportive of the enterprise-wide architecture process, ensuring management actively supports architectural standards.
Build and maintain effective working relationships with key internal stakeholders, including CTO, Head of Software Development & AS, Business Analysts, Technical Project Manager, Development Team Leader, Software Developers and Software Testers.
Promote a continuous improvement culture and implement continuous improvement practices that are prompted by companywide feedback loops. Help to build best practice within Defaqto around technical and people leadership in an Agile development environment.  
What you need to succeed
QUALIFICATIONS
Degree in a numerate / technical / scientific discipline - or able to demonstrate equivalent intellectual ability
KNOWLEDGE
Good understanding of Enterprise Architect Planning (EAP) methodologies
Understanding of the full software development lifecycle
Knowledge of scalable web architecture and distributed systems
Knowledge of object oriented software, common design patterns and SOLID principles of software development
An interest in, and willingness to learn about, the financial services industry, financial products and the financial advice process
SKILLS
Excellent technical skills including:

Angular / other JavaScript MVC framework
.NET
ASP.NET
C#
JavaScript
T-SQL & SQL Server
WebAPI

Able to interpret and analyse business requirements to produce high level software designs based on a holistic understanding
Strong analytical, problem solving and solution design skills
Effective team working and collaboration skills Very good written and oral communication skills - able to clearly articulate complex problems and solutions and communicate effectively with non-technical colleagues
EXPERIENCE
Previous experience developing modern websites using technologies such as .NET / C# / JavaScript / SQL
Previous experience as an Architect or Senior Developer
Experience building websites using Azure or WS
Experience building websites using SOA or microservices
Experience of containerisation (Docker, Kubernetes etc)
Creation of technical designs for enterprise level software development
APPROACH TO WORK
Self-motivated, enthusiastic, inquisitive and proactive
Works with foresight, and in a manner that gets tasks done "right first time"
Understands the balancing act between commercial reality and technical perfection and focuses on the objectives underlying each project, not just writing lines of code
No-nonsense approach – speaks up with ideas/opinions, acknowledges mistakes and learns from them
Collaborates effectively as part of a team, whilst retaining a strong sense of ownership for individual and team task completion and quality of work
What we offer you
Company funded critical illness and life assurance cover
Private medical insurance
Dental insurance
Defaqto FitPlan - contribution to gym / sports club fees or fitness equipment
Happy to talk flexible working
Group personal pension plan, with an employer contribution of up to 10% of salary
5 working weeks of holiday per year, with the option to purchase up to an additional week
Access to our regular wellbeing programme including free Zoom fitness classes, meditation, yoga..
An annual performance-related bonus
Access to our free Employee Assistance Programme
Interest free season ticket loans for those who travel by public transport
Lots of fundraising events for charity to get involved in! 
Fintel plc and all the businesses within it adopt a zero-tolerance approach to discrimination on any of the protected grounds in the Equality Act 2010.
We are committed to providing equal opportunities to all current and prospective employees regardless of age, disability, sex, sexual orientation, pregnancy and maternity, race or ethnicity, religion or belief, gender identity, or marriage and civil partnership.
We aspire to have a diverse workforce because, in our view, diversity enables better business outcomes. We also believe that a more inclusive workplace, where people of different backgrounds work together, ensures better outcomes for all staff. From application to interview, we place inclusion at the heart of all we do.
For these reasons we strongly encourage suitably qualified applicants from a wide range of backgrounds.
Related jobs
About Fintel
We are the connecting force within retail financial services. We are here to simplify and improve the sector.
By simplifying and improving the complex financial services world, we create better outcomes for everyone. We're united by an ambition to improve financial services using our shared knowledge.
Although our heritage can be traced back to Yorkshire, we now operate from eight locations across the UK, employing over 500 dedicated professionals, supporting over 10,000 financial professionals and working with over 250 leading providers of financial products.
Already working at Fintel?
Let's recruit together and find your next colleague.