Defaqto
·
Haddenham
·
Flexible Remote
Business Analyst
Permanent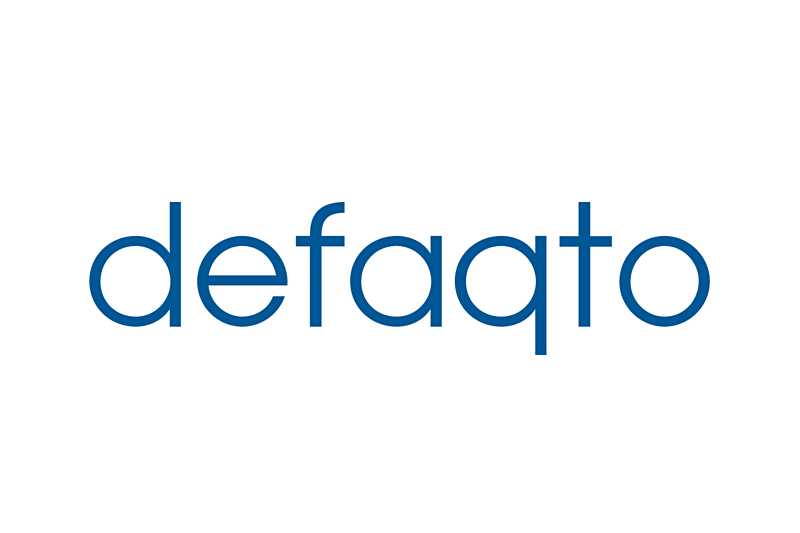 We are seeking an experienced Business Analyst to join our technology and product team on a permanent basis.
In this role you'll work collaboratively with stakeholders to discover, analyse and agree business requirements for enhancements to Defaqto's software products.  You will convert these into coherent functional and non-functional requirements, suitable for use by the software development, test and support teams, and produce appropriate business documentation for use by the wider team. 
What you'll be doing
Developing and maintaining in-depth knowledge of all Defaqto's software products and how clients use them – in particular, the Defaqto Engage software for financial advisers.
Communicating and collaborating effectively in a multi-disciplinary environment, working closely with Developers, Testers, Application Support, Customer Support, Marketing, Sales, and our Research teams.
Analysing business processes associated with enhancement requests against Defaqto software products, either as an individual on smaller projects or working closely with other Business Analysts on larger ones.
Evaluating information gathered from multiple sources, reconcile conflicts, and identify the underlying true needs from stakeholder requests to decompose high-level information into detailed requirements.
Developing a clear understanding of the purpose and potential scope of each assigned project. Take ownership of the scope of each project from discovery to launch, ensuring that the agreed scope is delivered to the expected level of quality and within the project budget. Review and adapt scope, in agreement with stakeholders, in response to project progress.
Breaking down, estimating, and planning business analysis tasks required to deliver approved projects. Working with Development, UX/UI, Test, and other business teams as required, to agree estimates and understand dependencies between activities within each project. Sharing these estimates and dependencies with the Technical Project Manager to help plan each project and the overall programme of work.
Producing detailed requirements in a timely manner to allow the Development team to accurately estimate and develop the required functionality.
Creating thoroughly analysed, well described user stores and acceptance criteria, working with the UX/UI Team to create wireframes where appropriate, and working with the Technical Architect and Technical Leads to agree an achievable solution in line with SCRUM/AGILE delivery processes.
Presenting the agreed scope of work and the finer detail to key stakeholders, both internal and external, and internal Development and Test teams. Work with the Technical Project Manager to track and communicate the impact of scope changes on the project plan.
Regularly reviewing progress and report this to the Technical Project Manager. Keep other internal stakeholders (including Marketing, Sales, Customer Success, Contracts & Licensing) informed of project progress, changes in scope and changes in release dates – to enable effective launch planning.
Signing off and showcase the delivered software enhancement and support the release to customers.
What you need to succeed
KNOWLEDGE
Good understanding of the software development life cycle, ideally in an agile environment
Creation of business and functional requirements documents for web-based IT systems
Some knowledge of and willingness to learn more about the financial services industry and financial products
SKILLS
Analysis of complex systems to identify underlying business rules
Business process, workflow and user-journey based analysis
Ability to write succinct, non-conflicting, unambiguous requirements
Ability to write use cases / user stories with clear acceptance criteria 
Ability to create wireframes to help solidify the application workflow and design key user interactions
Excellent English verbal and written communication skills, with the ability to communicate effectively with non-technical colleagues
Good presentation skills 
Good interpersonal skills: team working, relationship building, influencing
Good organisational skills to plan, prioritise and execute a busy workload
Negotiation skills to determine optimum priority for functionality
Proficient in MS Office applications (Word, Excel, Viso, Outlook)
Proficient in use of Wiki tools
Ability to understand mathematics-based engines and calculators
EXPERIENCE
Analysis and documentation of complex business processes in a web-based software development environment
Coordinating requirements gathering, analysis walk-throughs and signoffs, verifying with user representatives/stakeholders that use cases and process models accurately portray specific business needs
Led, owned, and managed requirements and scope throughout complex projects (from concept to delivery) to ensure the product delivers the highest value with the least effort
Worked on large complex projects with back-end integration
Worked within Agile teams using Scrum/Kanban/ Hybrid methodologies
Using a backlog management tool e.g. TFS or JIRA
APPROACH TO WORK
Detail oriented approach to understanding problems and a commitment to delivering pragmatic solutions
Able to effectively balance a strong attention to detail with seeing the bigger picture
Drive for results, maintain focus, and respond quickly to a fast paced and rapidly changing environment
Self-motivated, enthusiastic, inquisitive and proactive – with strong leadership ability
No-nonsense approach – speaking up with ideas/opinions, acknowledging mistakes and learning from them
Collaborating effectively as part of a team, whilst retaining a strong sense of ownership for individual task completion and quality of work
Working with foresight, and in a manner that gets tasks done "right first time"
Cool, calm and collected approach to managing conflict 
What we offer you
Company funded critical illness and life assurance cover
Private medical insurance
Dental insurance
Defaqto FitPlan - contribution to gym / sports club fees or fitness equipment
Happy to talk flexible working
Group personal pension plan, with an employer contribution of up to 10% of salary
5 working weeks of holiday per year, with the option to purchase up to an additional week
Access to our regular wellbeing programme including free Zoom fitness classes, meditation, yoga..
An annual performance-related bonus
Access to our free Employee Assistance Programme
Interest free season ticket loans for those who travel by public transport
Lots of fundraising events for charity to get involved in! 
Fintel plc and all the businesses within it adopt a zero-tolerance approach to discrimination on any of the protected grounds in the Equality Act 2010.
We are committed to providing equal opportunities to all current and prospective employees regardless of age, disability, sex, sexual orientation, pregnancy and maternity, race or ethnicity, religion or belief, gender identity, or marriage and civil partnership.
We aspire to have a diverse workforce because, in our view, diversity enables better business outcomes. We also believe that a more inclusive workplace, where people of different backgrounds work together, ensures better outcomes for all staff. From application to interview, we place inclusion at the heart of all we do.
For these reasons we strongly encourage suitably qualified applicants from a wide range of backgrounds.
Related jobs
About Fintel
We are the connecting force within retail financial services. We are here to simplify and improve the sector.
By simplifying and improving the complex financial services world, we create better outcomes for everyone. We're united by an ambition to improve financial services using our shared knowledge.
Although our heritage can be traced back to Yorkshire, we now operate from eight locations across the UK, employing over 500 dedicated professionals, supporting over 10,000 financial professionals and working with over 250 leading providers of financial products.
Already working at Fintel?
Let's recruit together and find your next colleague.